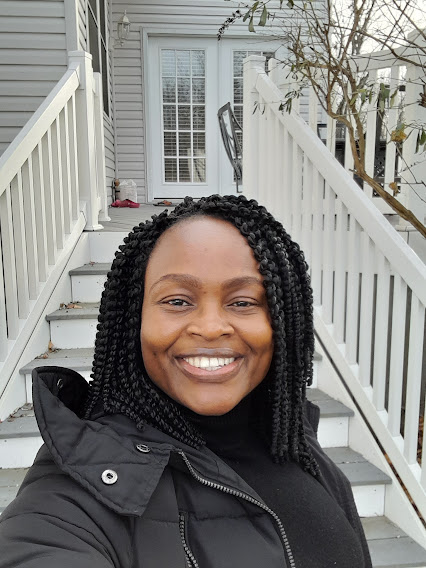 Ezinwanyi Adam She/Her
Babcock University, Nigeria
"A Tale of Turns: Sharing the Dilemmas of Girlhood in Contemporary African Fictions" examines girlhood from an African cultural perspective to present a critical, comparative interpretation of dynamics of girlhood experiences in several contemporary novels by African born authors. Focused on representations of girls from youth to early adulthood and their survival techniques against forms of violence, abuse, discrimination and stigma, this paper draws conclusions from the powerful narratives African writers have used in (re)creating and presenting the plights African girl negotiate. The paper assesses and discusses the successes achieved by postcolonial African fiction writers voicing of girls' various experiences in Africa whether shaped by the pre-colonial, colonial, or post-colonial systems.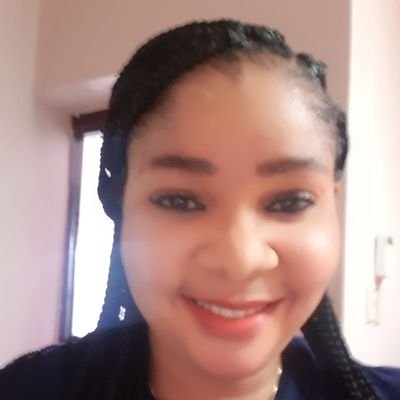 Funmilayo "Funmi" Agbaje
University of Ibadan, Nigeria
"Defilement, Triviality and Resilience of Girls: Addressing a Scourge and Developing a Roadmap to Justice in Nigeria" offers an understanding of the magnitude and nature of girl molestation in contemporary Nigeria. Some of the etiological and causative factors in girls' defilement are areas demanding scholarly attention. Analyzing how girls manage their challenges in the face of unruly gender relations, this paper adopts the African feminist theory of Stiwanism as a framework. This is a concept rooted in the radical heritage of Molara Ogundipe which she introduced in 1994. Stiwanism is a conceptual nod to the complexities of understanding the transformation of the society and of women as a significant part of that society.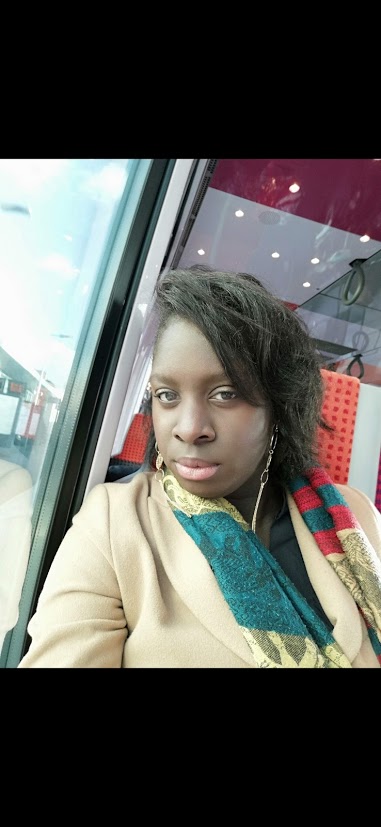 Habi Diop
Independent Scholar, Paris
"CE JOUR OÙ JE SUIS DEVENUE UNE FEMME/The day I became a woman: Senegalese Women as a Girls in France" is a vignette based on interviews with first and second generation French Senegalese women. In this article, the life of African people in France is explored, more precisely lives of girls and women in the context of migration. The author recalls the ceremony of her baby naming and analyses how her status as girl changed relative to her mother and women of the Haalpulaar community in which she was born and raised. Giving birth to her own daughter gave the author another status to her mother, she felt almost her 'equal' by beginning this new chapter of her life.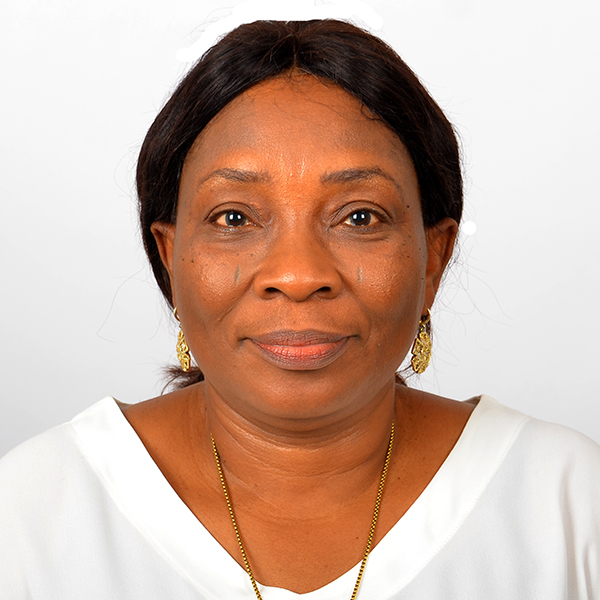 Dr. Adefunke Ekine (She/Her)
Adamas University
"Children voices on systemic cultural practices that reinforce violence, injustice, and inequality against the girl in Nigeria," examines the ways in which systemic cultural practices are condoned acts and deeds that violate young girls' rights. Victims of these practices mainly girls end up living a damaged life or grow up into a traumatized adulthood. This paper raises questions on some identified systemic age-long cultural practices that tactically aid gender-based violence and injustice against a girl child from the perspective of the child. Data was drawn from 29 public primary schools in five (5) states and the Federal Capital Territory of Nigeria, specifically one thousand and forty-one (1041) participants girls and boys were involved. A mixed method was used which included structured interviews, focussed group discussions, secondary data, and the use of questionnaires. Result indicates that systemic cultural practices are passed down from generation to generation effortlessly and an intentional mindset change based on sexuality education, assertive skills training, and enforcement of the rights of the child is greatly needed.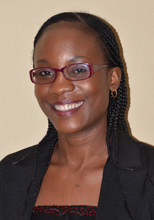 Prof. Doris Kakuru (She/Her)
University of Victoria
My project "Adolescents' Funds of Knowledge on Pregnancy termination in Uganda" concerns the relationship between girls' narratives and pregnancy termination statistics. While this is a sensitive topic in much of Africa, 15% of pregnancies are terminated. Uganda has a high rate of adolescent pregnancy and parenting, and its policies and laws on sexual and reproductive health and rights are based on colonial values and moral ethics merged with traditional beliefs. Although studies show that at least 46% of Ugandan adolescents have had sex, government programs and policies assume that girls under 18 are asexual, leading to limited access to contraceptive information and services, including pregnancy termination, which is illegal except for life-saving purposes. However, past research indicates that induced abortion occurs successfully in Uganda despite the existing restrictions (e.g Kagaha & Manderson, 2021; Sully et al, 2018). This qualitative study analyzes the narratives of pregnant and parenting girls collected using the life history method. The paper discusses girls' funds of knowledge in navigating pregnancy termination in an illegal context and recommends policy and practice changes.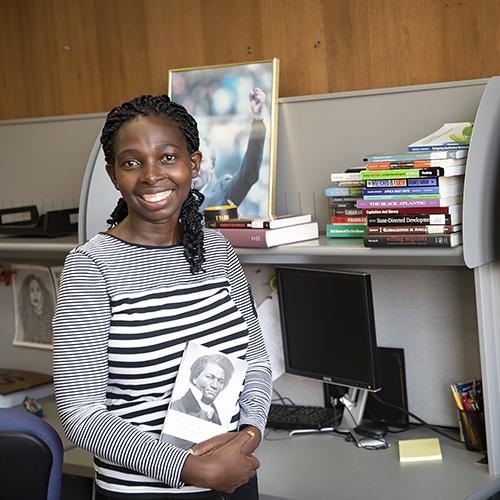 Jackline Kirungi "Jackie"
University of Wisconsin-Milwaukee
In "Understanding Sexual Harassment and Girlhood in Institutions of Higher Learning in the Global South: The Case of Uganda," I examines a dialogue on sexual harassment, which underscores girls' agency to hold institutions and perpetrators accountable, thus, representing girls' voices. It focuses on presentations, questions, and responses by girls and their male interlocutors during a dialogue on sexual harassment at a major university in Uganda. The paper draws on qualitative cross-sectional interviews and provides a descriptive analysis to center girls' voices and enhance our understanding of the meaning of the girls' experiences. In this chapter, girlhood is reconsidered to capture a significant cohort of females in the Global South who are underrepresented. The paper contends that girls have the potential to call for and enforce a type of accountability they think valuable regarding sexual harassment.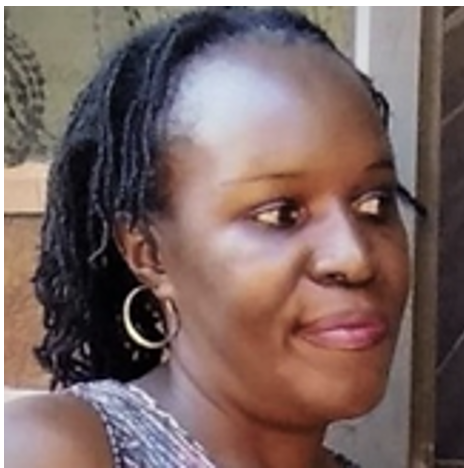 Annah Kamusiime "Kamusiime Annah"
Erasmus University Rotterdam
In "Historicizing the present: Complex Encounters and Agency for Very Young Adolescent Mothers in Uganda," examines how to humanize and give voice to the youngest mother population in Uganda. The Very Young Adolescent Mothers (VYAMs) aged 10-14 years remain an underserved and understudied sub population of adolescents. Their Sexual and Reproductive Health (SRH) needs have also been largely invisible because most research subsumes very young adolescent mothers under broad categories of adolescent motherhood or young motherhood. They are not considered to be part of the reproductive age bracket, they are viewed as having no business in reproductive health matters, as such their reproductive health needs are ignored. Yet, they are at a high risk of abuse and exploitation due to gendered and generational power imbalances and have unique SRH needs due to their emerging fertility and puberty changes. This is a qualitative, participatory study which analyses two narratives of VYAMs. Being a mother is a hard experience for most women even adult ones who are supported, it is even harder for very young mothers within a context where their motherhood is considered non normative. In Uganda, structural violence is enforced on VYAMs through policies and laws which mute the SRHR needs of VYAs or are infused with tensions and contradictions or are simply not implemented. The use of policies as a tool to instigate structural violence is heightened by gendered norms and generational unequal power relations. These intersect to cause injustices that then shape VYAMs' day-to-day life choices, experiences and lead to their social suffering. However, the VYAMs tactfully navigate unequal powers though in constraining ways, in forms of agency that may be viewed as inaction, ambiguous or bounded agency. Young mothers therefore ought to be acknowledged as social agents who can shape their destiny.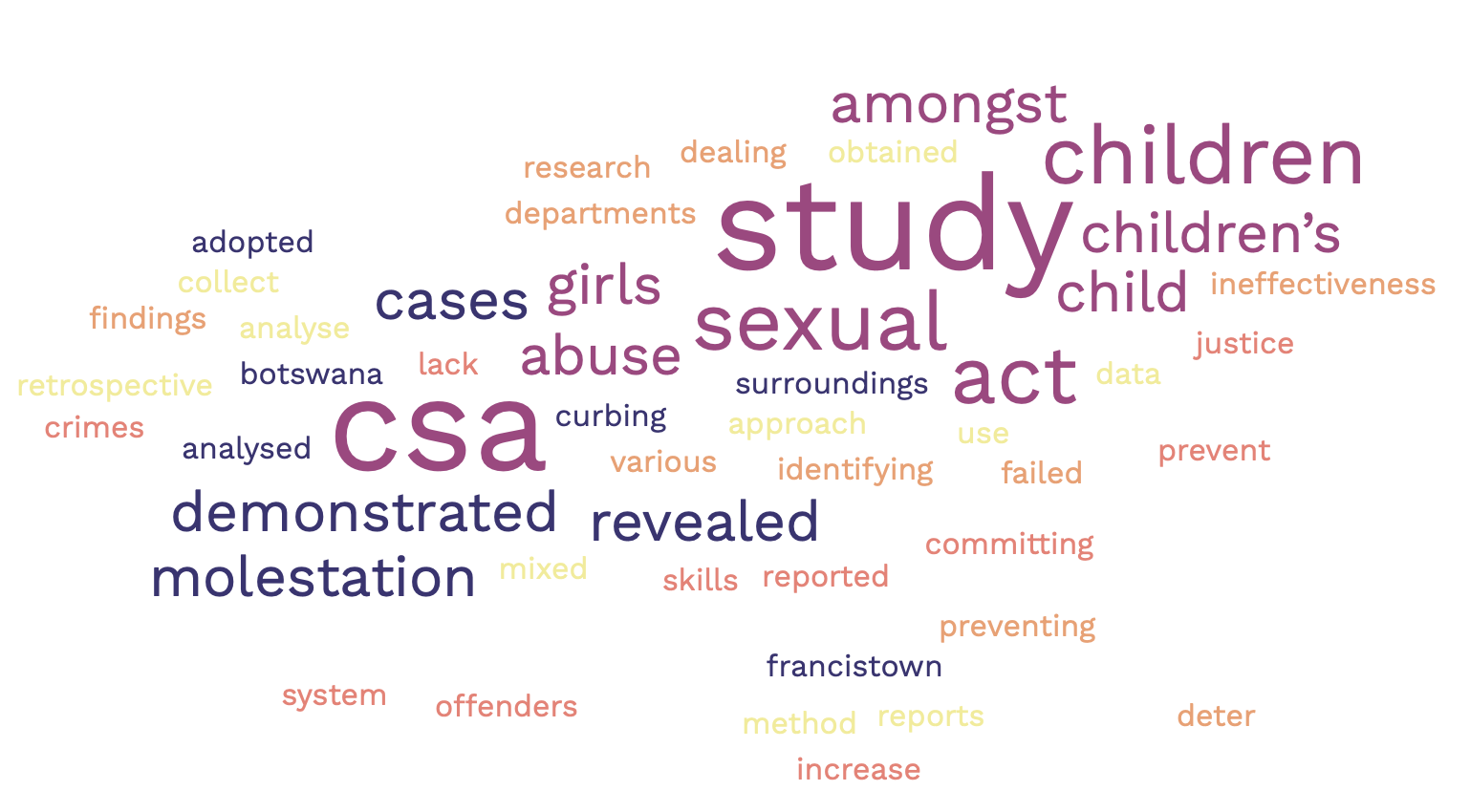 Gabaikanngwe "Ethel" Mambo
ISAGO University, Gaborone
In this paper "Effectiveness of 2009 Children's Act in curbing sexual abuse of girls in Francistown and the surrounding areas," The study analysed the Children's Act of 2009 of Botswana in curbing child sexual abuse (CSA) amongst girls in Francistown and surroundings. The study adopted the use of mixed method approach to collect and analyse data. Retrospective reports of CSA were obtained from various departments dealing with children. The research findings revealed the ineffectiveness of the Children's Act of 2009 in identifying and preventing CSA. The Act has failed to deter or prevent the offenders from committing crimes against children. The study demonstrated an increase of CSA cases amongst girls that were never reported. Lack of skills by the justice system exacerbated sexual molestation. The study also revealed that most CSA cases were underreported. Lastly, the study demonstrated that girl children were sexually molested by someone known to them. Keywords: Sexual abuse, molestation, incest, child.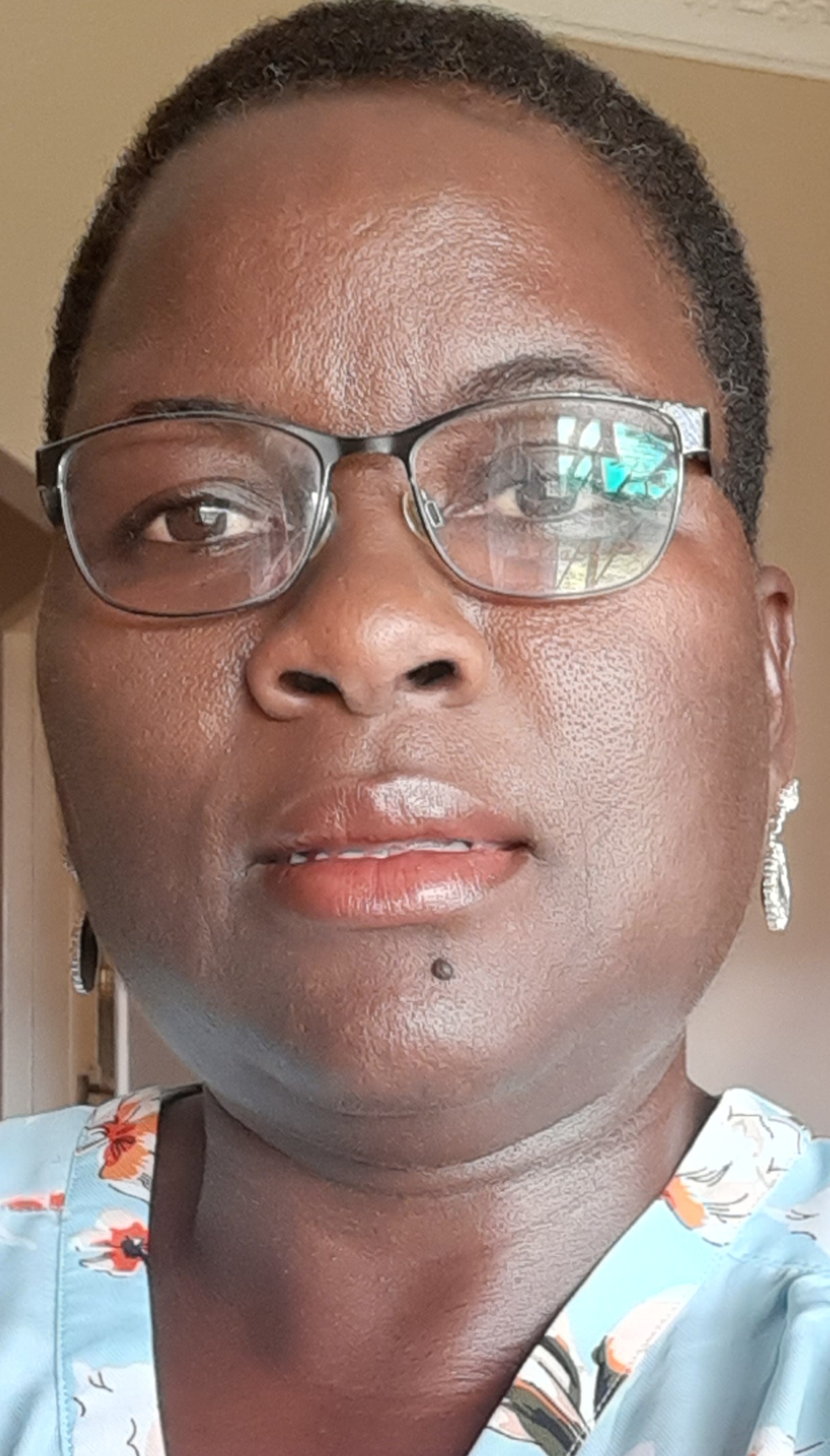 Rekopantswe Mate "Reko"
University of Zimbabwe
My current project, "Wedged between propriety and rights: being a girl in neo-traditional Zimbabwe," argues that intractable inequalities not only impede the participatory citizenship of girls, but also means that girls' suffering remains invisible and inaudible to those with the resources and power to make change. This paper explores how coded silences surrounding menstruation impinge the production of girlhoods as well as gender subjectivities becoming women in Zimbabwe. The paper argues that dissonances and the suffering of girls through unmet needs for self-care and are crucial for sustaining gender inequality. Furthermore, girlhoods are caught in the disparate interests of local gerontocracies, patriarchies, and globalizing forces and institutions of 'development' (Diouf 2003, Tamale 2008, Berents 2016, Khoja-Mooilj 2020). Qualitative methods were used in data collection due to their effectiveness in eliciting information on culture-specific practices and meanings for the subjects.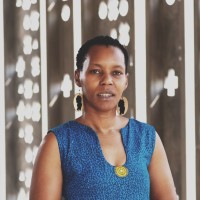 Neo Mohlabane
University of South Africa Johannesburg. African American Policy Forum AAPF/ Independent Scholar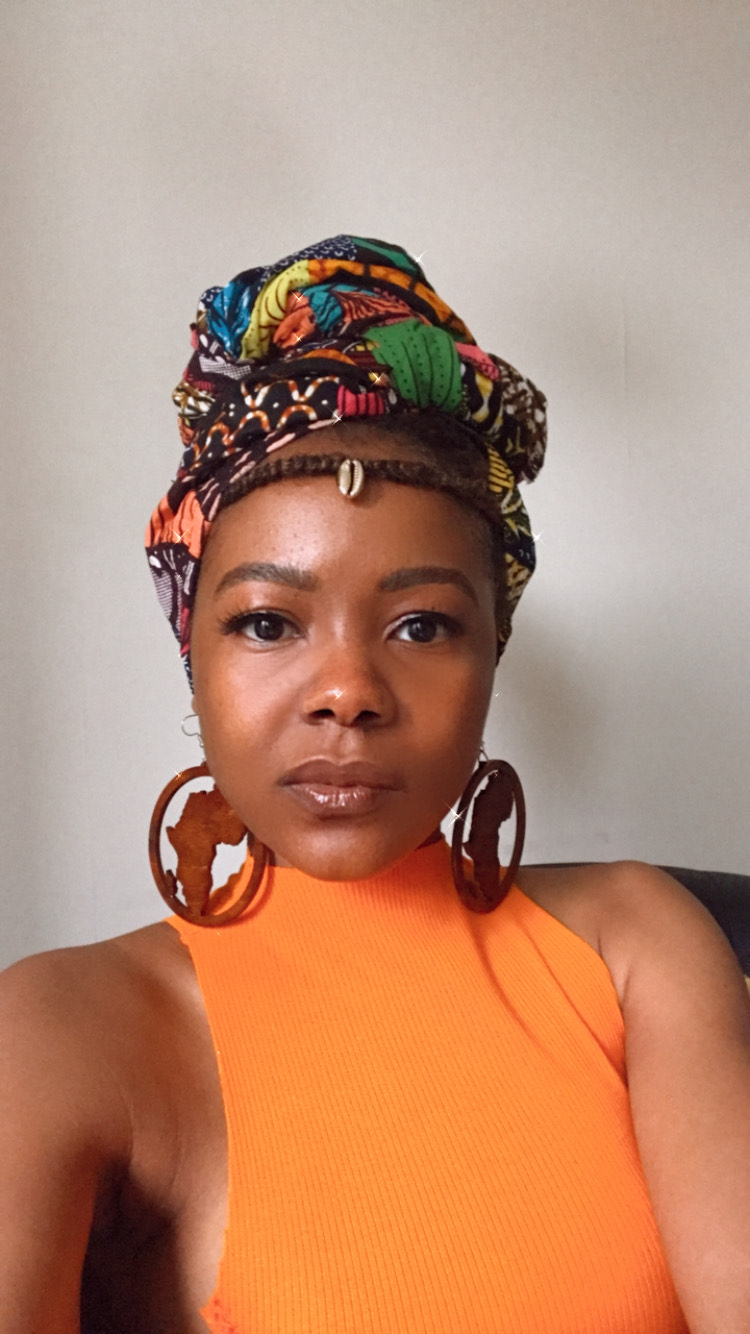 Nolwazi "Nadia" Ncube
McGill University|Université McGill
This project "Ke ngoanana Lesotho: A decolonial feminist analysis of girlhoods in Lesotho" investigates "Male mothers and female fathers: a rural ecosystem of growing up for Ndebele girls" Zooming in on the intergenerational narratives of Ndebele women and girls in Zimbabwe, this essay illuminates the network of Ndebele kinfolk who play a collective role in meeting the needs of adolescent girls and socialising them into (re)productive future adult women; mothers, and wives in bid to promote what Marx (1867) and Vogel (1983) would classify as a replication of the 'generational replacement' cycle. This essay draws attention to the female fathers (obabakazi) and male mothers (omalume) who also play a role in bringing up Ndebele girls to be healthy, educated and productive adults.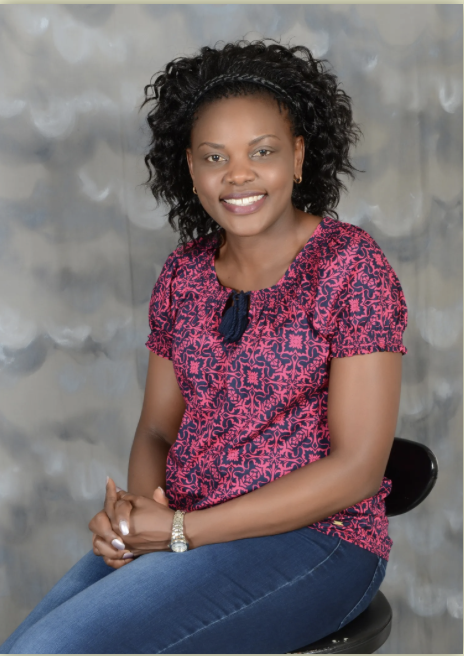 Milka Nyariro She/Her
McGill University|Université McGill
In the chapter "Dual participatory analysis in a photovoice study with young mothers in Nairobi, Kenya" I conceptualized participatory analysis to go beyond the conventional participants and researcher analysis to include the reactions and responses from the audiences to participatory visual findings like the Photovoice exhibition in the current study. Drawing from feminist perspectives, participatory data analysis upholds the perspectives of participants in highlighting their priorities needs and ways they could be supported to enhance their well-being. Participatory research is considered a democratic research process that offers equal power to both researcher and participants during the research process. However, questions have been raised about power dynamics in participatory research processes, especially data analysis. How do we best humanize girls and platform their voices?

Ruqy Sakyi-Nyarko
De Montfort University, United Kingdom
"Factors Affecting Girl-Child Education and Academic Attainment in Northern Ghana: The Case of Sissala West" contends that although poverty plays a role in influencing girls' education, poverty alone does not negatively impact girls' studies. It is when poverty overlaps with other factors such as the patriarchal nature of the social system, cultural practices and societal norms and expectations that girls are negatively impacted. Using qualitative data gathered in semi-structured interviews and employing narrative analysis, my research brings to light the factors affecting girls' academic performance and the challenges they encounter in schools. The focus was on Sissala West, a district in the Upper West Region – one of the poorest regions in the country. The analysis draws on theories related to gender socialization, social mobility, girls as competent autonomous social actors and girlhood as culturally and socially constructed, which have all been found to underpin equal gender rights in education for inclusive development. Participants included volunteered students between the ages of 13 and 18, in Junior High School (JHS) levels 1, 2 and 3. The study applied qualitative analysis based on the stories given by participants as well as from the interview.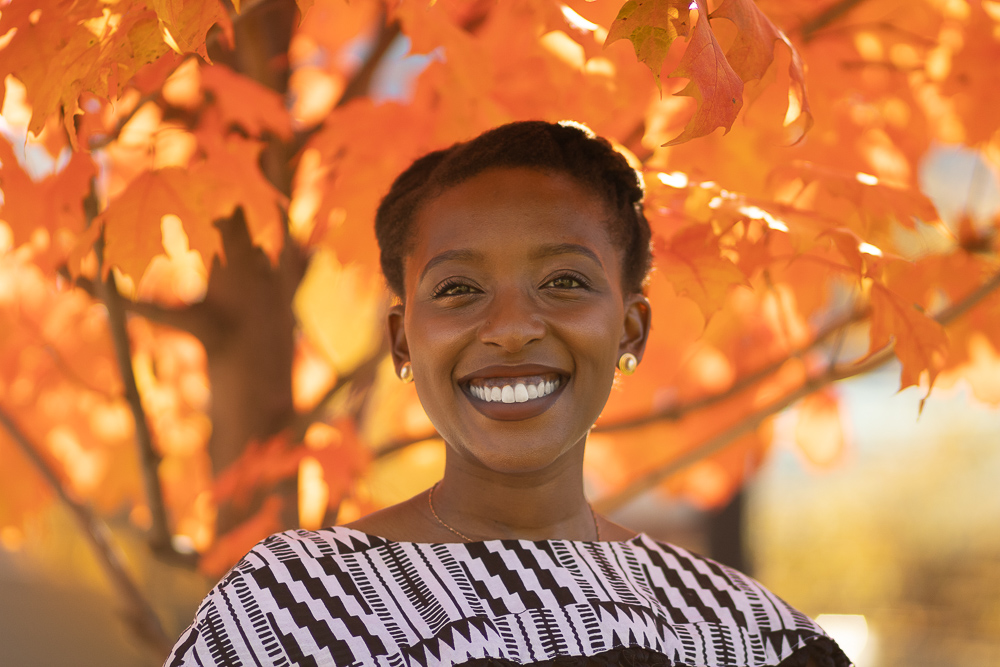 Cecelela Tomi
"Sech-eh-leh-la"
She/Her
Rutgers University
This paper " The glocalization of girlhood: Translating African girlhoods in Binti," provides a critical analysis of girlhoods in the films of Seko Shame through analysis of a conversation. This conversation took place between Cecelela Tomi (Rutgers University) and Seko Shamte (Tanzanian filmmaker, director of Binti (2021) in July 2022 on a virtual video call. The two spoke from their homes in Dar Es Salaam, Tanzania and Camden, New Jersey, respectively. Binti is the first Tanzanian film licensed to stream on Netflix and was produced by Tanzania's Black Unicorn Studios. The streaming of local content on a global platform, Netflix, allows subscribers to access various parts of the world at the touch of a button. But how do localized understandings of girlhood [mis]translate in a global market? Binti acknowledges a burden for Black African girls—sought after for their bodies, for their time, and for their influence. Shamte and I reflect on how she and the protagonists translate this burden into femininities free from agenda. Here, agenda refers to a neoliberal, able-bodied, child-saving agenda afraid for the Black African girl as much as to a linear yet recurrent timetable structuring a girl's day and life to be an asset to her family. Through this conversation with Shamte, I reflect on how Binti reframes notions of time and create more nuanced discourse around girlhood and femininity. What do these films contribute to national discourse around girlhood? How is African girlhood, as a configuration of interrelated events, glocalized?
Subha Xavier
Emory University
"Mati Diop's Atlantique"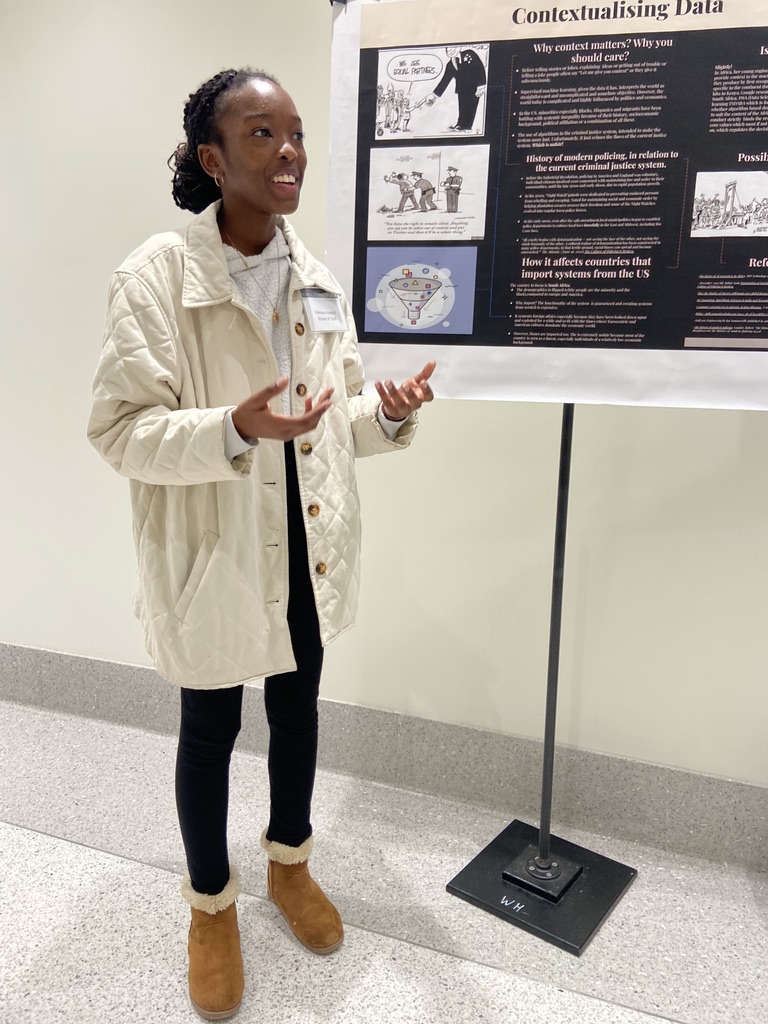 Holiness Kerandi
Bucknell University
"Music and Freedom: Defining and shaping girlhoods in times of national independence and war," is research I am beginning on popular music lyrics and the ways they both define and shape how girls see themselves or are seen in their respective societies. African feminist approaches of Sylvia Tamale and Bell Hooks have been helpful in thinking through the potential and challenges of girlhood in Africa. The debate about girlhood studies needing a space distinct from women and gender studies is central in my project. The region in focus will be in East Africa in the post-colonial era, where countries were re-building themselves and girls were stepping into new "modern" identities. Caught between an identity of the modern woman/girl in relation to the traditional expectations of a woman/girl and often the dilemma that follows to pick a side, at a certain age. This paper uses music lyrics as well as album cover images to analyze the "good girl", "bad girl", and "other girl" images girls have had to face in the last three-quarters century since independence movements "freed" people from colonization.
Tamecka Marecheau-Miller
Emory University
Atlantique by Mati Diop and Mossane by Safi Faye are two African films featuring black girls, a sub-sector of the global population which is greatly underrepresented in the film industry, and opening discussion about the experience of black girlhood. These two films, in spite of the 23 years between their productions and the difference in their genre, present similar trends in their presentation of the two girls and their situation within the larger scope of the stories to which they belong. These similarities, which range the treatment of the minds and bodies of black girls to the gaze of both the producer and intended viewer, are reflections of black girlhood. Inspired by the collaborative style of analysis of bel hooks and the works of both bel hooks and Laura Mulvey, this analysis engages different positionalities in asking what these two works reveal about the experience of black girlhood.
Giramata Icyeza
"Amata"
University of Arizona
This article asks the question of what African histories of gold teeth embodied by African girls
diasporically help us develop new meanings and relationship to grillz and thus to freedom. What
does it mean to have Black girls wear grillz? In simplicity, how do African girls with grillz/gold
teeth reimagine the world that free us from the capture and coloniality of the visual. Through Black feminist traditions of redefinition and Stallings' concept of 'Black Ratchet Imagination' (2013), I also explore how play-looking as way of knowing offers new meanings of Black girlhood thus redefining interactions with contemporary artists such as Hot girl Meg
(Megan Thee Stallion). Lastly, I illustrate a redefinition of the utility of grillz, showing the ways
it "allows for Black girls to deviate from the hegemonic and misogynist views of Black femininity" (Payne, 2020) and enables Black women and girls to create spaces of creativity, safety and freedom.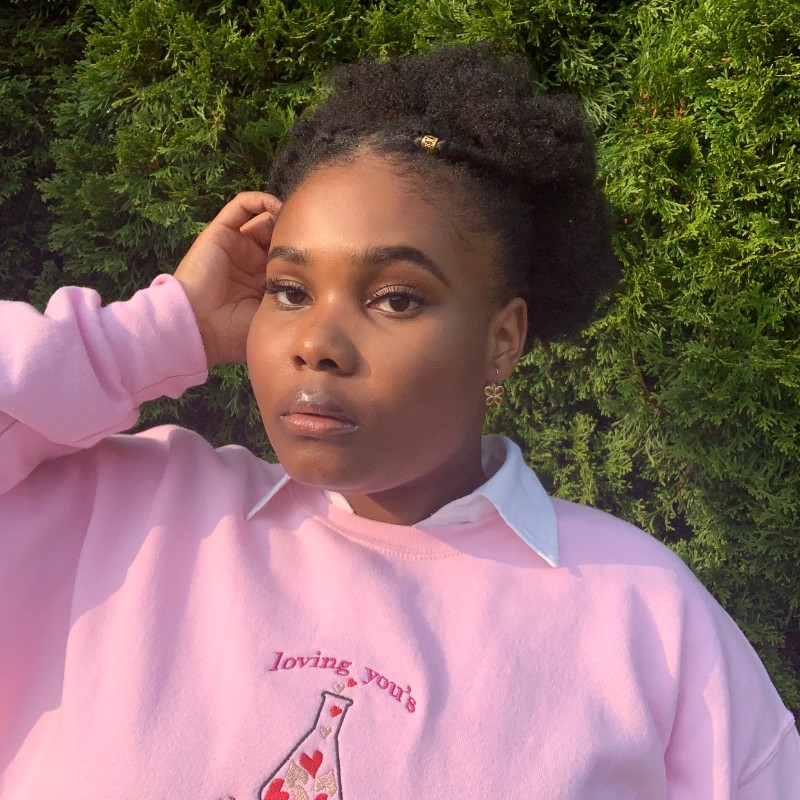 Wangare Njuguna She/Her/Hers
The College of New Jersey
In "Defining African Girlhood Studies through Girls Themselves" questions are raised about ensuring that girls are seen to be knowers and narrators of their own stories is essential. This paper situates our creative, participatory research on African Girlhoods with African girls, within an Afro-Feminist discourse that is mindful of the specificity of girlhoods in societies where elders are deeply respected. While debates about global girlhoods and the emergence of girlhood studies as a discipline have made strides to uncover the important impacts girls have had socially, girls have historically been dismissed and ignored by their communities as sources of knowledge. At the same time, girls have engaged in activism and creative endeavors to express their visions and aspirations for a future society inclusive of their needs. In the last decade girls' creative agency and incisive voices in various venues including social media, politics, and popular culture has given rise to growing and vibrant scholarship on girlhoods & girls' practices of politics, history making, economic opportunity, and arts.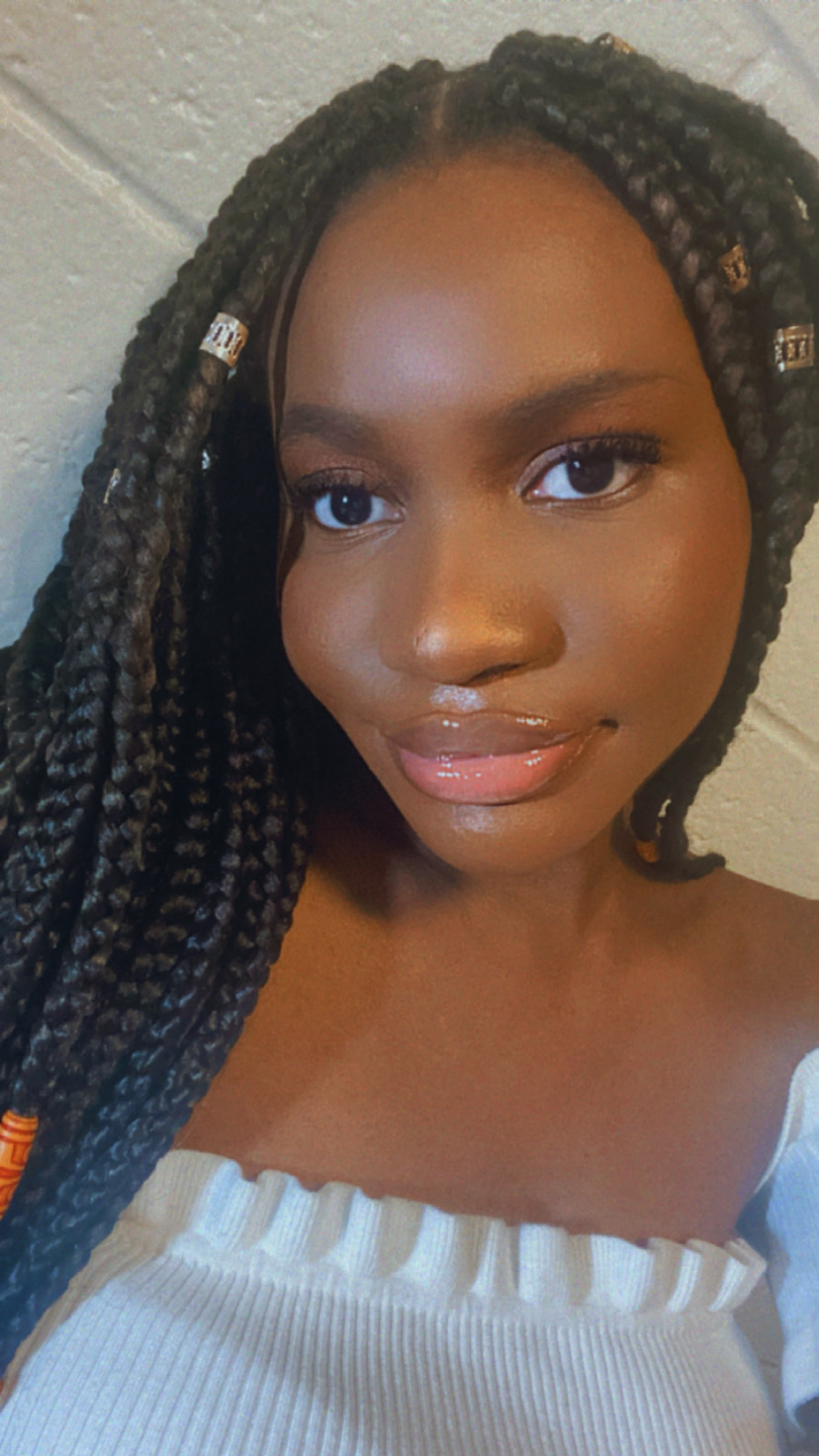 Diamond Urey
The College of New Jersey
Ensuring that girls are seen to be knowers and narrators of their own stories is essential. This paper situates our creative, participatory research on African Girlhoods with African girls, within an Afro-Feminist discourse that is mindful of the specificity of girlhoods in societies where elders are deeply respected. Our goal is to deconstruct this narrative of African girls and create a new definition of girlhood by hearing from African girls that are in the diaspora.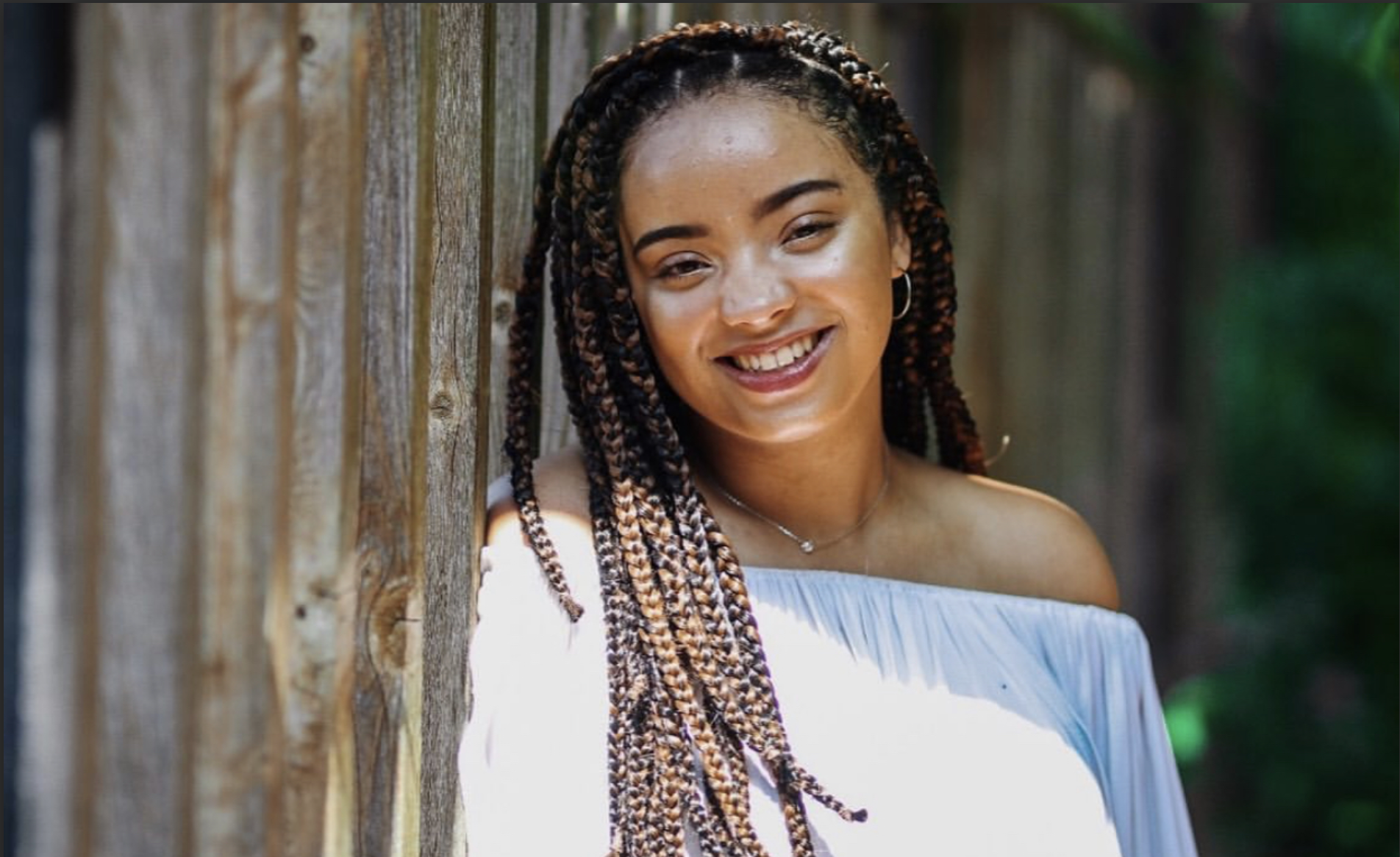 Kailyn Gray (She/Her)
University Nebraska-Lincoln
There has been a recent emergence and obsession with the idea of the 'Nepotism Baby', but what children of the famous do with their family name has consumed the public's attention long before today. This paper "Harlem Renaissance 'Nepo Baby': A'Lelia Walker's Queer Patronage in the Face of Her Expected Girlhood" seeks to examine the reactions to the social life of A'lelia Walker, the daughter of America's first female self-made millionaire, in this context. Her mother, Madame CJ Walker's notable, more traditional, contributions created high expectations for A'lelia's future as a young socialite. While A'lelia's wealth aided queer artists who often garner grand epithets today, the social reaction to her use of her mother's wealth then was not nearly as appreciated. This paper hopes to revisit the dismissal of A'lelia's contributions to the Harlem Renaissance. This research seeks to explore how she inherited not only fame and wealth but a certain expected girlhood and the reactions from the public in her deviation from that girlhood.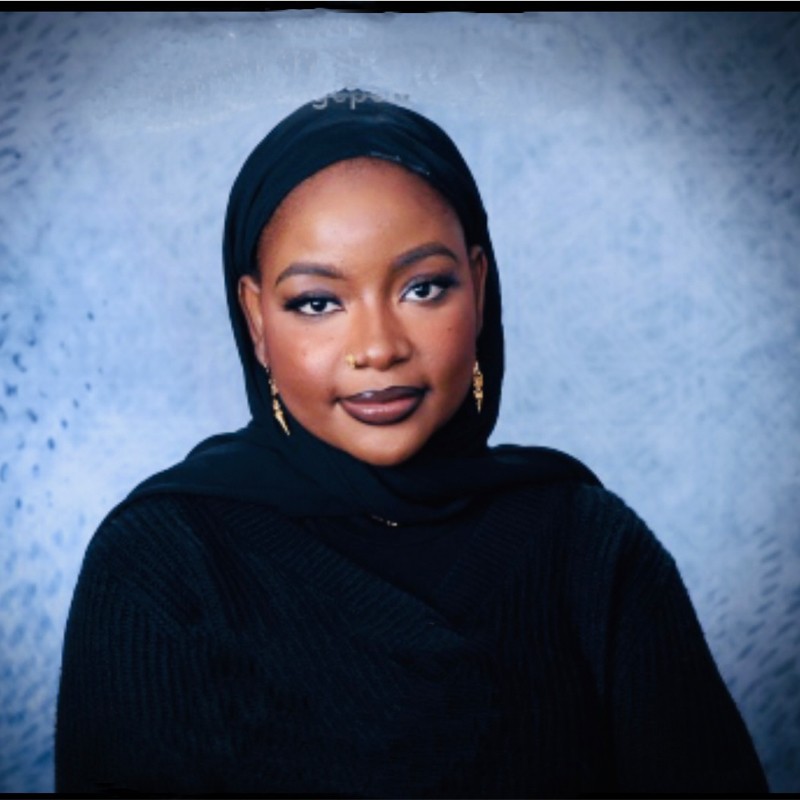 Ardo Ali
Bucknell University