ORGANIZERS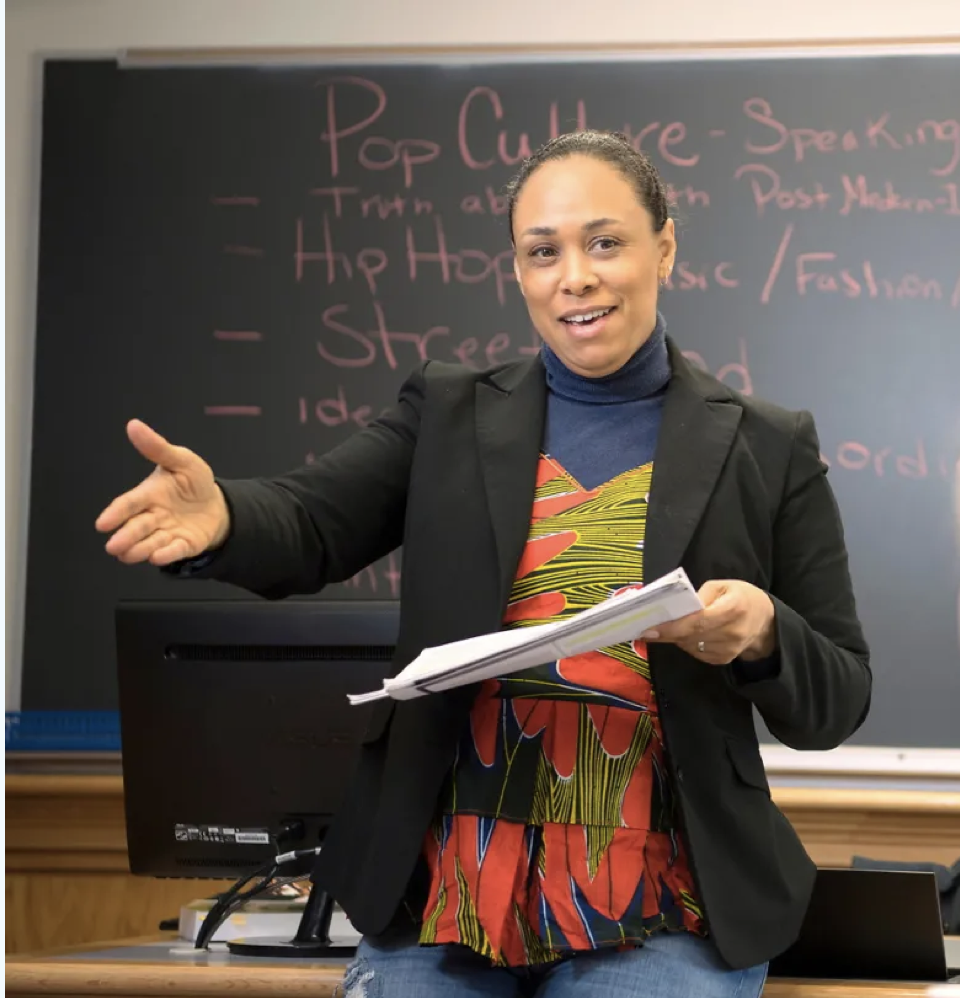 Catherine "Cymone" Fourshey
Bucknell University
C. Cymone Fourshey is Professor of History and International Relations. Fourshey's research and teaching focus on Africa with a focus on the precolonial and the contemporary indigenous and local, intergenerational knowledge production among elders and youth. She serves as the Director of The Griot Institute for the Study of Black Lives and Cultures and on the AHR journal's board of editors. Her co-authored book, Bantu Africa and a second forthcoming co-authored book, Family Before Gender both explore pre-1800s African histories. Her numerous articles and book chapters turn to questions of hospitality and the stakes at play with generation and gender in the twentieth century. She has co-researched and curated a digital database of historical linguistic data for eastern and central Africa Bantu language speech communities.
ORGANIZERS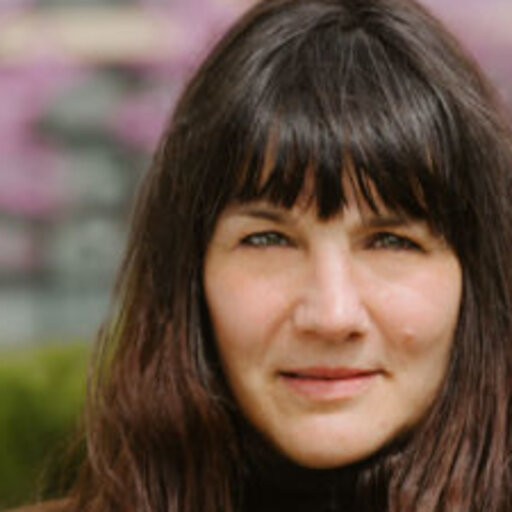 Marla Jaksch
The College of New Jersey
Dr. Jaksch has been at the forefront of advancing faculty-student research collaboration at TCNJ for 11 years. Now, as the third recipient of the Barbara Meyers Pelson '59 Chair in Faculty-Student Engagement, she's aiming to enhance inclusion, diversity, community, and belonging at TCNJ.
Dr. Marla L. Jaksch received her BFA in painting and drawing, minor in sculpture from the University of the Arts in Philadelphia. She received her masters and PhD in Women's, Gender, & Sexuality Studies and Art Education from The Pennsylvania State University, University Park, PA.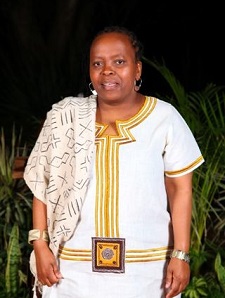 Relebohile "Lebo" Moletsane
University of KwaZulu-Natal
Relebohile Moletsane is Professor and the John Langalibalele Dube Chair in Rural Education in the School of Education, University of KwaZulu-Natal in Durban, South Africa. Her areas of research include curriculum studies, rural education, gender and education, sexual and reproductive health education, girlhood studies and girls education in Southern African contexts. She is the Co-PI (with Claudia Mitchell, McGill University) on the Networks for Change and Wellbeing project (Networks for Change and Well-being (www.networks4change.co.za/). Her research approach relies heavily on participatory visual methodologies, including photo-voice, participatory video (cellphilm), digital storytelling and drawing to address sexual violence with girls in rural KwaZulu-Natal.
PLENARY SPEAKERS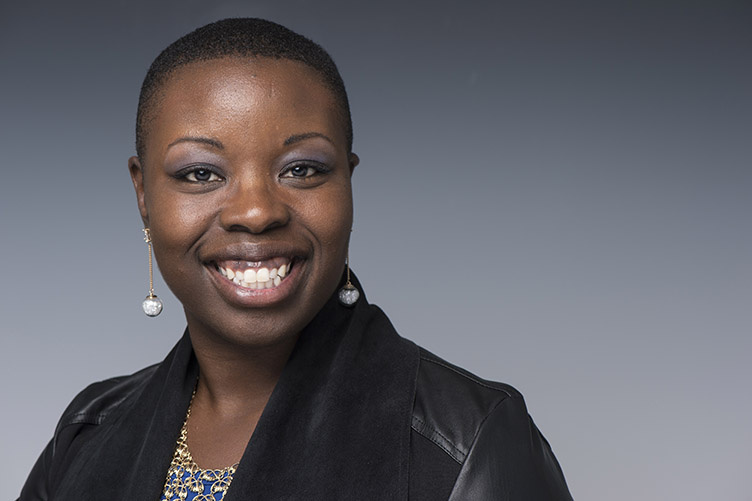 Aria Halliday
University of Kentucky
Aria S. Halliday, Ph.D. Dr. Aria S. Halliday is an award-winning author who specializes in the study of cultural constructions of black girlhood and womanhood in material, visual, and digital humanities archive of Black girls' cultural production and innovation in the late 20th and early 21st centuries. She engages broad interdisciplinary interests in girlhood, Black feminism, radicalism, consumerism, and performance in Black popular culture in the United States and the Caribbean. Her research is published in Cultural Studies, Departures in Critical Qualitative Research, Girlhood Studies, Palimpsest, SOULS, and forthcoming in
Women, Gender, and Families of Color. She is the author of Buy Black: How Black Women Transformed US Pop Culture (University of Illinois Press, 2022) and editor of The Black Girlhood Studies Collection (Women's Press, 2019). She was an Institute for Citizens and Scholars Career Enhancement Fellow (2020-2021), a Donald D. Harrington Faculty Fellow at the University of Texas at Austin (2022-2023), and the 2021 Stuart Hall Foundation x Cultural Studies Award winner for her article "Twerk Sumn!: Theorizing Black Girl Epistemology in the Body." She is currently Associate Professor in the Department of Gender and Women's Studies and program in African American and Africana Studies at the University of Kentucky. She has been a member of Delta Sigma Theta Sorority, Incorporated since 2011, and was raised in Durham, NC. Her book Black Girls and How We Fail Them is forthcoming from UNC Press.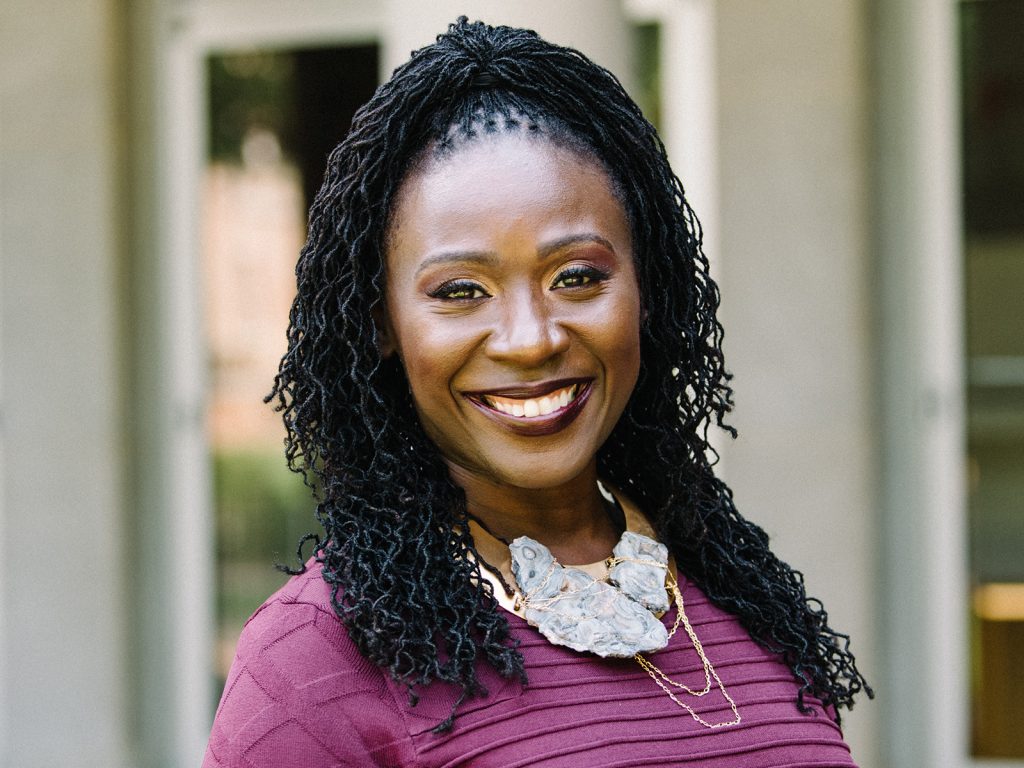 Esther Ohito
Rutgers University
Esther O. Ohito, Ed.D. is a curriculum and cultural theorist and an educational researcher with a focus on English/literacy education and expertise in (Black) feminist qualitative approaches. Broadly, her lines of inquiry concern the entangled politics of Blackness, gender, race, and knowledge production at the nexus of curriculum, pedagogy, embodiment, and emotion. Dr. Ohito's research agenda is split into three overlapping strands: 1) the poetics and aesthetics of Black knowledge and cultural production, 2) the gendered geographies of Black girlhoods, and 3) the gendered pedagogies of Black critical educators. Dr. Ohito's interdisciplinary research is as inspired by Black intellectual traditions as by (memories of) her lived experiences, including herstories as a multilingual, transnational, first-generation Black/African/Kenyan immigrant student in the United States, a teacher in the Chicago Public Schools system, and a U.S-based teacher/educator in various educational spaces across the African diaspora.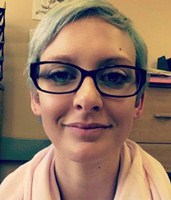 Lisa Wiebesiek
University of KwaZulu Natal
LISA WIEBESIEK is the Programmes Manager at the Centre for Visual Methodologies for Social Change, and the Project Co-ordinator for the Networks for Change and Well-being: Girl-led 'from the ground up' policy-making to address sexual violence in Canada and South Africa project at the University of KwaZulu-Natal (UKZN). She is a PhD student in the School of Education at UKZN. She has previously worked in the fields of HIV prevention and rural education development. Her areas of interest include adolescent sexual and reproductive health and rights, gender and sexuality education, girlhood studies, and visual participatory research methodologies.